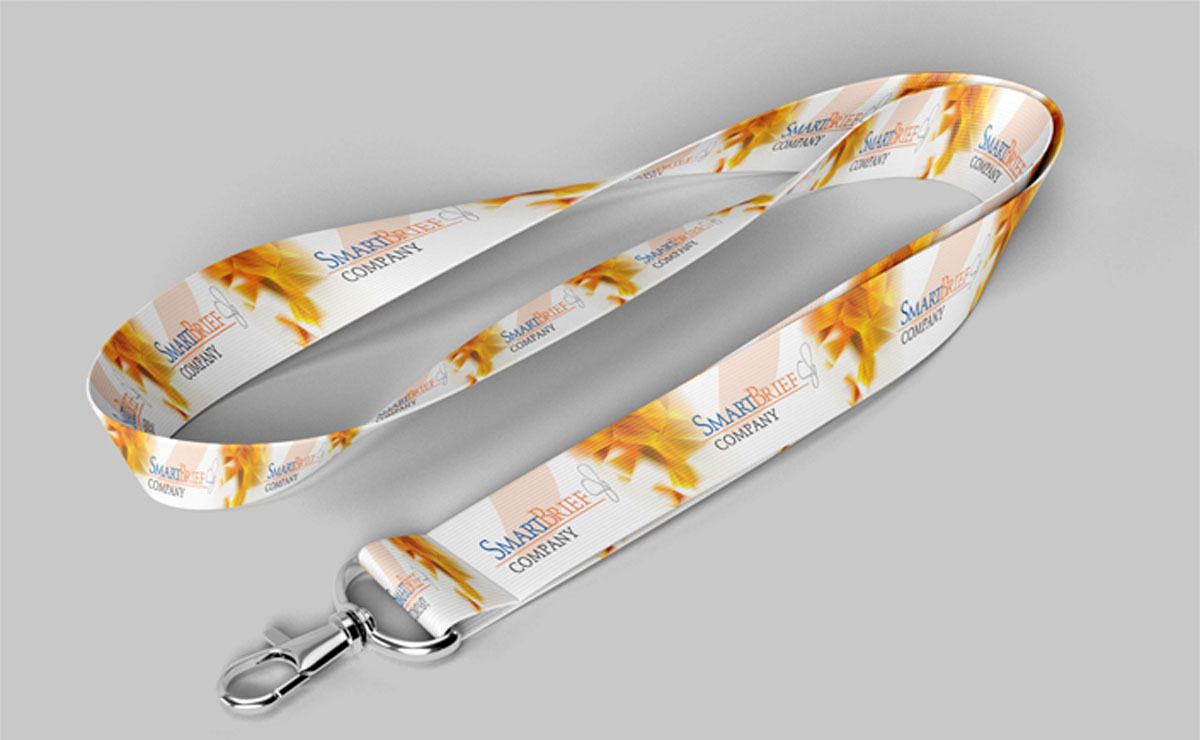 A Lanyard is a strap or cord that is sewn together in a loop, it is designed to be worn around the neck and has a clip or hook attached to it. There are a variety of clip and hook attachments to choose from depending on the use for the lanyard, while one of the most common uses for lanyards is to keep conference badges when attending events like trade shows.
We, at SmartBrief, create attractive, brand-relevant satin lanyards online to make a memorable impact. So you need not worry about unruly threads coming off the lanyard or the lanyard key chain falling off.
Lanyards help secure loose ends like ID cards, whistles, brochures, and leaflets. SmartBrief offers printing services for lanyards of all kinds and colors. Our printing is attractive, durable, and done with precision.
We are your one stop shop for custom lanyards at wholesale prices. Whether you need simple personalized lanyards with 1 color logo for an event or a complex dye sublimation option with your branding and company details along the material length in stunning full color print, we offer a wide array of different manufacturing processes and materials, and a myriad of options to create your unique design
SmartBrief supply a wide range of branded lanyards suitable for events, conferences, organisations and exhibitions.